He might be called Mr. Suzuki, but Takuya Suzuki is a Honda man through-and-through. He joined Honda in 2007 and has been a member of CRF450R series development team for seven years, culminating in him being a test engineer on the latest 2021 Honda CRF450R.
He reveals an insight into his background, his life in motorcycling and in Honda, and some insights on development of the new CRF450R. And he says his dream would be to develop a new two-stroke CR!
What technologies or lessons learned from HRC's factory CRF450RW are reflected into the CRF450R?
The hydraulic clutch and all the other technology that aims to reduce rider fatigue and therefore drop-off in lap time through a race is derived from the CRF450RW. Other examples include the link ratio of the rear shock, the triple clamp, and some ideas from the frame itself.
Did riders like Tim Gajser have any input on the development of the 21YM bike?
Tim gave a lot of feedback to us during testing of the new technologies which we are now happy to reflect to this new 21YM.
'Absolute Holeshot' was the development concept of the previous CRF450R – what were the reasons behind changing to the 'Razor Sharp Cornering' development concept for 21YM? What technologies were chosen to make this a reality?
The powerful engine and straight line stability of the 'Absolute Holeshot' bike was well received, and we wanted to keep those qualities while also adding really sharp, intuitive handling to the package. This ability to allow the rider to aim for a line and run through it with total confidence relies on the right kind of rigidity in the frame, the brakes and suspension settings, and the low to mid-range drivability from the new exhausts and inlet port shapes.
Can you explain how the rigidity of the frame has been optimised for the Razor Sharp Cornering concept?
While keeping the same vertical stability, we have reduced the lateral rigidity by 20% to improve ground 'tracking' and cornering grip.
The top end power is already strong. Can you explain the focus on the low to mid-range driveability and how the new developments – the new de-compression system, new clutch and the dramatically different exhaust system – have helped achieve this improvement?
The new de-compression system makes combustion more stable at very low speeds to improve that drivability, and the single muffler and new intake ports help with the mid-range performance. The improved clutch allows all these benefits to be transmitted to the ground as effectively as possible.
What was the most difficult challenge to overcome on the CRF450R?
Maintaining the straight line stability while improving agility through corners.
What aspect are you most pleased with about the CRF450R?
Seeing the test riders and Japanese championship riders reduce their lap time by one to two seconds on the new bike compared to the previous model. They also were impressed by how compact and slim the bike felt when they first sat on it.
What do you see as the next big future developments that will help take bikes like the CRF450R to the next level?
Motocross is such a physically demanding sport, so I think we need to continue working on reducing the physical demands on the rider to allow them to keep their race pace consistent from start to finish.
What was your ambition when you were young?
To be MXGP or AMA series champion.
What did you study?
My whole life growing up was about motocross. My Dad was a big motocross fan, and he started taking me to the track when I was three. I started racing when I was about five and wanted to turn pro, but didn't quite have the talent needed. So I stopped when I was 24 and started working on the development of bikes, rather than the racing.
What is your biggest source of motivation?
Motocross – having a job doing what I love really motivates me.
What was the first bike you rode?
Honda QR50.
What was the first bike you bought?
Honda Dax, a 50cc road bike from 1998.
What are your current bikes?
2020 Honda CRF450R.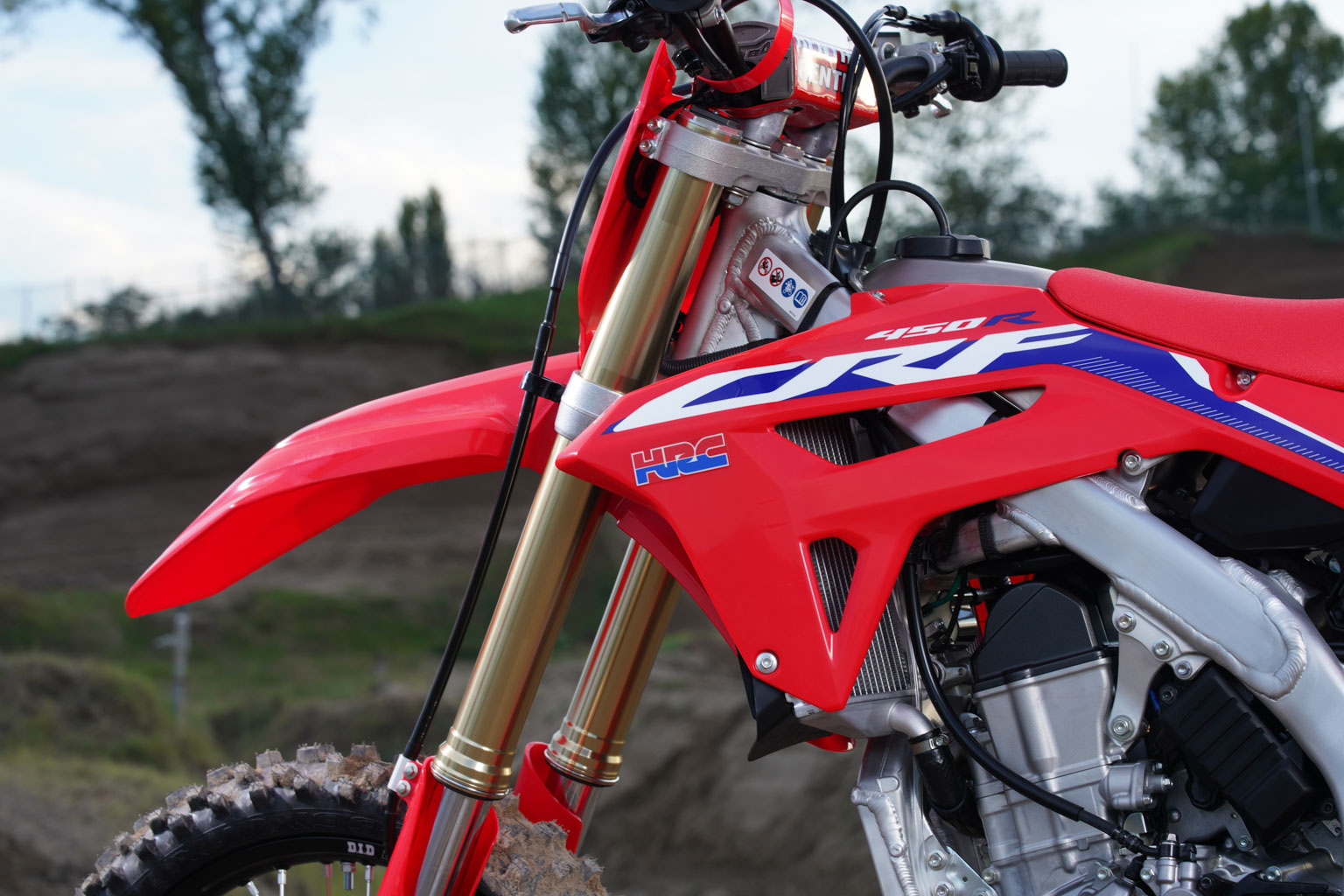 Which bike do you wish you still owned?
My Dax.
What is your dream bike?
2021 CRF450R – as a member of the development team, I've done everything possible to make it the perfect motocross bike for every level of rider.
What is your greatest biking achievement?
Winning both motos in the International 'B' class in a Japanese National Motocross Race.
What sort of riding do you do in your spare time?
Motocross riding in the weekend just for fun.
What is your speciality – frame, engine, styling?
Durability testing and product marketability.
Who was the most influential person on your career and why?
Soichiro Honda. My dad told me a lot about him when I was young. He had a great saying about racing being 'a laboratory on wheels', which fits exactly with my current job reflecting the lessons from the CRF450RW onto the production bike.
What projects have you worked on at Honda?
I worked some on road models but mainly CRF450R from 2013-2021.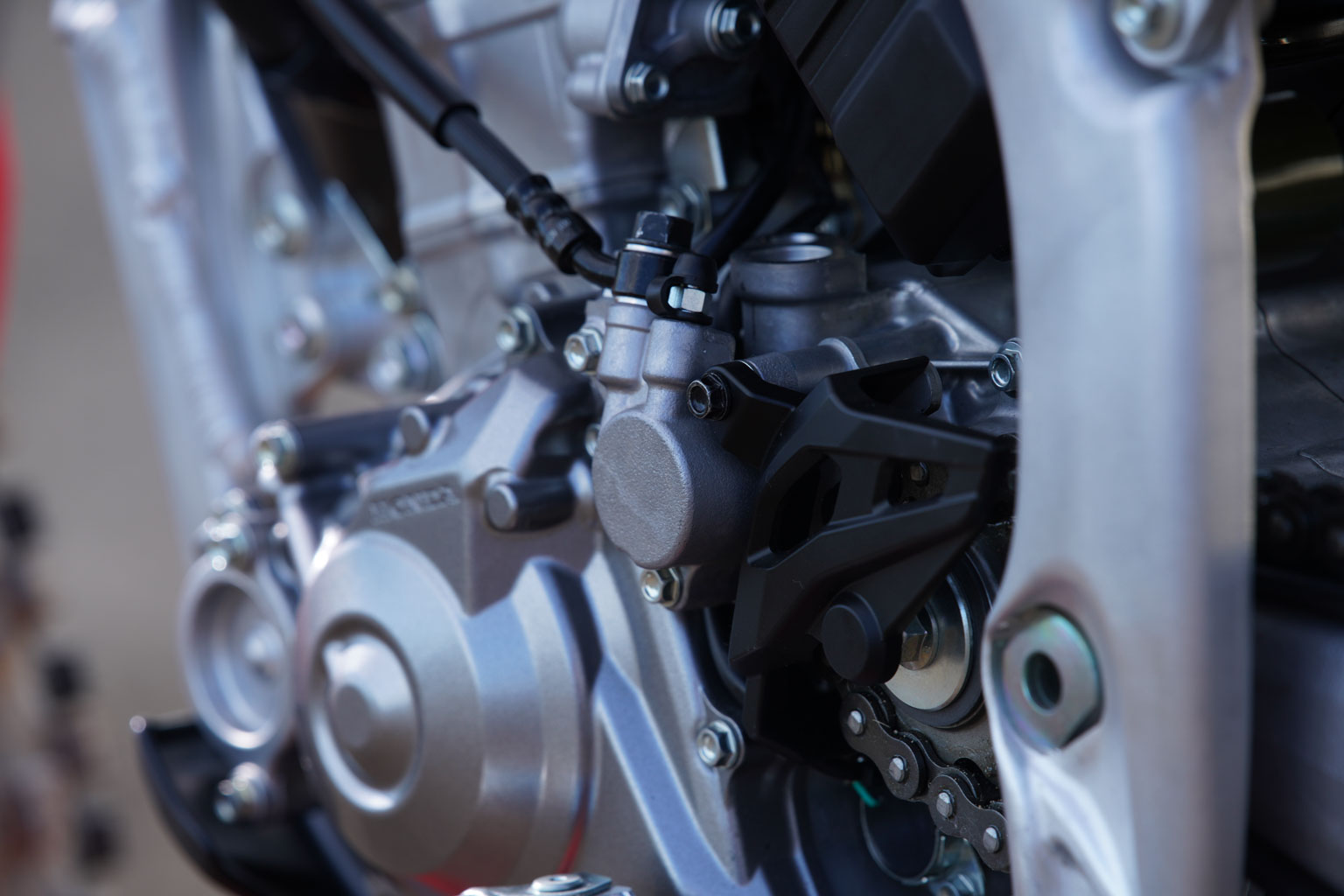 If you could get the chance to design any type of bike regardless of cost or regulations, what would it be?
A kind of up-to-date two-stroke 250cc off road model like the CRs.
What are your favourite sports?
Motocross, BMX and surfing.
What is your favourite country?
Sardinia, Italy.
What is your favourite book?
I'm not a big fan of reading.
What is your favourite film?
I don't watch many movies as I'm always watching motocross races – MXGP, AMA, National Outdoor.
What is your favourite food?
Steak.
Mac or PC?
PC.
Beer, sake, wine or…?
Beer.
MotoGP, WorldSBK or…?
Any Motocross race
Who was your biking hero?
When I was growing up, Stefan Everts and Jeremy McGrath. Nowadays, Tim Gajser.
All the petrol in the world has run out. You have the last 10 litres in the world. What do you do?
Sell it for the best price I can get!